Lithosphere.(LITHO )will officially launch the Jot Art metaverse in the first quarter of 2022. The launch will be highlighted by three new Play-to-Earn (P2E) cross-chain games. The first title, Heroes of the Jungle's NFT characters and objects, are available for collection on Opensea.
The KaJ Labs foundation is inviting players on a journey to a world of unlimited possibilities with the games' launch. All three flagship games will contain unique gameplay and diverse characters. In-game items in the Jot Art's P2E games are represented by non-fungible tokens (NFTs). Characters will be playable across all three games and individuals can sell all owned characters and most in-game objects.
Users will be able to buy, breed, battle and earn JOT tokens that can be exchanged for cash at many exchanges. The Jot Art Metaverse supports NFTs from Ethereum and Binance Smart Chain (BSC). In the future, support will be implemented for chains like Polygon, Cardano and others to be used in the same game.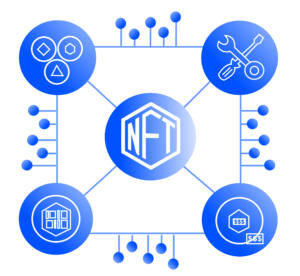 The first game in the Jot Art Metaverse will be Heroes of the Jungle. In the Play-to-Earn game, objects and characters are represented by NFTs on either Ethereum or BSC. Each character is a unique piece of art and personality that provides access and many benefits in the future. Players can earn JOT tokens during gameplay and trade those for money at exchanges.
Users can trade their NFTs from the Jot Art marketplace with a wide selection of weapons such as light sabers, grenade, bullets, next-gen guns, and in-game real estate. Weapons and all in-game accessories will be bought using the JOT token, the Jot Art Metaverse's native token. JOT tokens are also used for governance of the Jot Art DAO.
The first batch of NFTs from the flagship game, Heroes of the Jungle are available on Opensea. Announcements will be made as more objects and characters are released. Most Jot Art Metaverse NFTs will be for sale while others will be free to collect via occasional airdrops.
For more information, visit Lithosphere's website and join our community.
Lithosphere website: https://lithosphere.network/
Opensea: https://opensea.io/JotArt
Twitter: https://twitter.com/SuperLitho
Telegram Group: https://t.me/lithochat
Telegram Channel: https://t.me/superlitho
Instagram: https://instagram.com/kajlabs
LinkedIn: https://www.linkedin.com/company/kaj-labs/
Lithosphere Whitepaper: https://lithosphere.network/papers/